Fromelles. The Story Of Australia's Darkest Day. The Search For Our Fallen Heroes Of World War One
Lindsay Patrick
Notify me when back in stock
Cover Type: Hardcover
Book Condition: Very Good
Jacket Condition: Very Good
Publisher: Hardie Grant Books
Publisher Place: Australia
Publisher Year: 2007
Edition: First Edition

Description: 407 pages. Book and Jacket are both in Very good condition throughout. Many Of Our Diggers Survived Gallipoli Only To Lose Their Lives In An Ill-conceived Battle Near The Tiny French Village Of Fromelles. They Were Out Numbered Two To One By An Entrenched German Force. In The Backest Night In Australian History - 19 July 1916 The Diggers Suffered 5533 Casualities, With Almost 2000 Killed. Against All Odds, Hunderds Of Our Soldiers Broke Through Enemy Lines, Never To Return. Their Fate Has Been Unknown For Close To A Century. They Simply Disappeared Into The Mists Of History. Until Now.

Publishers Description: On 19 July 1916, in the northern French village of Fromelles, Australia suffered its worst-ever military defeat when a British offi cer ordered 15,000 of our best and bravest to go 'over the top' and attack the German lines. Eight hours later, more than 5500 Diggers lay dead or wounded: the equivalent of all Australian casualties from the Boer, Korean and Vietnam wars combined. In addition, some 400 of our boys were taken prisoner, but almost 200 vanished and remain missing to this day. Fromelles ranks as Australia's worst military disaster, yet it barely rates a mention in our history books and is absent from our war memorials. What happened to the Diggers who mysteriously disappeared? In an enthralling mix of detective story and passionate historical retelling, Patrick Lindsay travels across the world to the killing fi elds of northern France in his quest to honour our fallen, and unravel one of the greatest unsolved mysteries of World War I. Fromelles tells the story of the painstaking detective work of a group of Australian amateur historians that led to the discovery of the location of the largest mass war grave site since the Second World War. It follows the story of the battle and why the historians believed the site was missed. It also takes us to the fi rst inconclusive exploration of the site by archaeologists in 2007.

ISBN: 9781740665117
(154392)
407 pages. Book and Jacket are both in Very good condition throughout. Many Of Our Diggers Survived Gallipoli Only To Lose Their Lives In An Ill-conceived Battle Near The Tiny French Village Of Fromelles. They Were Out Numbered Two To One By An Entrenched German Force. In The Backest Night In Australian History - 19 July 1916 The Diggers Suffered 5533 Casualities, With Almost 2000 Killed. Against All Odds, Hunderds Of Our Soldiers Broke Through Enemy Lines, Never To Return. Their Fate Has Been Unknown For Close To A Century. They Simply Disappeared Into The Mists Of History. Until Now.
---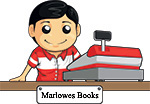 Explore other books from this author!
---
Add more book(s) to your order and receive Discounted and Free postage!
---
More From This Category