Killer Elite. The Inside Story Of America's Most Secret Special Operations Team.
Smith Michael
Notify me when back in stock
Cover Type: Softcover
Book Condition: Very Good
Jacket Condition: None Issued
Publisher: Weidenfeld And Nicolson
Publisher Place: London
Publisher Year: 2006
Edition: First Edition

Description: 334 pages. Book is in Very good condition throughout. One Of The Main Reasons Operation Eagle Claw Failed Was A Chronic Lack Of 'intel'on The Ground. So In January 1981, US Military Chiefs Set Up The Intelligence Support Activity, A Cover Name For A Secret Army Surveillance Team That Could Operate Undercover Anywhere In The World.

Publishers Description: A top-secret U.S. Army Special Operations unit has been running covert missions all over the world, from leading death squads to the hideout of drug baron Pablo Escobar to assassinating key al Qaeda members, including Iraqi leader Abu Musab al-Zarqawi, and, in one of their greatest missions, capturing Saddam Hussein. 'The Activity," as it became known to insiders, has achieved near-mythical status, even among the world's Special Operations elite. Now journalist Michael Smith gets inside this clandestine military team to expose their explosive history and secrets.The Activity's story begins with the abortive attempt to rescue the American hostages from Iran in 1980. One of the main reasons Operation Eagle Claw failed was a chronic lack of intel on the ground, so in January 1981, U.S. military chiefs set up the "Intelligence Support Activity," a cover name for a secret army surveillance team that could operate undercover anywhere in the world. Hidden from the politicians and the government bean counters, it would carry out deniable operations preparing the way for Delta and SEAL Team Six.Michael Smith has spoken to many former members of the Activity, and we follow them on operations from the war on the drug barons that led Colombian "death squads" to the hideouts of Pablo Escobar and his men. We learn of more recent missions, including snatching war criminals from their safe houses in the Balkans (at one time disguising themselves as French soldiers to lull a Serb warlord into a false sense of security), and operations in Iraq, Afghanistan, and the Horn of Africa. Killer Elite reveals the incredible truth behind the world's most secret Special Operations organization, a unit that is at the forefront of the War on Terror.

ISBN: 9780297845607
(131186)
---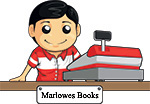 Explore other books from this author!
---
More From This Category