Notify me when back in stock
Cover Type: Softcover
Book Condition: Fine
Jacket Condition: None Issued
Publisher: Gollancz
Publisher Place: London
Publisher Year: 2004
Edition: Reprint

Description: 262 pages. Book appears to have hardly been read and is in Fine condition throughout. Across Human History, Nothing Is As It Was. Kipling, The Helicopter Crew And Other Castaways In Time Must Make An Epic Journey Across A Transformed World.

Publishers Description: 11 hours, 38 minutesFor eons, Earth has been under observation by the Firstborn, beings almost as old as the universe itself. The Firstborn are unknown to humankind-until they act. In an instant, Earth is carved up and reassembled like a huge jigsaw puzzle. Suddenly the planet and every living thing on it no longer exist in a single timeline. Instead, the world becomes a patchwork of eras, from prehistory to 2037, each with its own indigenous inhabitants. Scattered across the planet are floating silver orbs impervious to all weapons and impossible to communicate with. Are these technologically advanced devices responsible for creating and sustaining the rifts in time? Are they cameras through which inscrutable alien eyes are watching? Or are they something stranger and more terrifying still?The answer may lie in the ancient city of Babylon, where two groups of refugees from 2037-three cosmonauts returning to Earth from the International Space Station, and three United Nations peacekeepers on a mission in Afghanistan-have detected radio signals: the only such signals on the planet, apart from their own. The peacekeepers find allies in nineteenth-century British troops and in the armies of Alexander the Great. The astronauts, crash-landed in the steppes of Asia, join forces with the Mongol horde led by Genghis Khan. The two sides set out for Babylon, each determined to win the race for knowledge . . . and the power that lies within.Yet the real power is beyond human control, perhaps even human understanding. As two great armies face off before the gates of Babylon, it watches, waiting. . . .

ISBN: 9780575075610
(141173)
262 pages. Book appears to have hardly been read and is in Fine condition throughout. Across Human History, Nothing Is As It Was. Kipling, The Helicopter Crew And Other Castaways In Time Must Make An Epic Journey Across A Transformed World.
---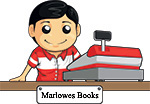 Explore other books from this author!
---
Need another copy for a friend?
---
More From This Category