Notify me when back in stock
Cover Type: Softcover
Book Condition: Very Good
Jacket Condition: None Issued
Publisher: Viking
Publisher Place: Camberwell
Publisher Year: 2002
Edition: First Edition

Description: 356 pages. Book is in Very good condition throughout. When A Top British Police Chief Arrived In Australia To Take Charge Of One Of The World's Most Corrupt Forces-and Also Run Security For The 2000 Olympic Games-he Was Thrilled By The Challenge Of The Job.

Publishers Description: When Peter Ryan moved into my street upon his arrival from Britain, I failed to give him a neighbourly welcome. At the time I was trying to distance myself from police affairs. Anyone who gets involved in police reform is in for a likely bruising, and I saw the mid-1990s as a time to lick my wounds. I felt guilty for not speaking to the Ryans then, and feel it more so now having read Sue Williams's biography. The word "lonely" is used time and time again to describe the Ryans' time in Sydney. As Williams sets out in fine detail, Peter Ryan was spooked by the task ahead. Her account is a frequently unflattering exposition of a man confined by vanity and naivety, in the beginning shrinking from trust and in the end withdrawing from battle. But it was a battle he could at best survive rather than win. In revealing some of the difficulties confronted by the new commissioner, Williams tells a more interesting story than the story of Ryan himself. The NSW Police Service, trapped between a tortured past and a terrifying future, needed all the help it could get. The State Government saw no choice but to look outside the force, when in 1996 it gave the nod to the Lancaster bobby. Anarchy had set in to such an extent that no-one from inside the ranks would do. But, after a century of alienation, no-one outside what had become a secret service had much of a clue about its true strengths and weaknesses. Williams gives a telling insight into how readily this volatile administration can be hijacked by the unworthy. Ryan was driven mad trying to unravel the lantana in his "root and branch" reform. He was told not to trust the advice of people who might have helped him and, in turn, was poisoned by the arcane agendas of people who should not have mattered.

ISBN: 9780670040773
(131786)
356 pages. Book is in Very good condition throughout. When A Top British Police Chief Arrived In Australia To Take Charge Of One Of The World's Most Corrupt Forces-and Also Run Security For The 2000 Olympic Games-he Was Thrilled By The Challenge Of The Job.
---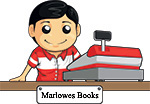 Explore other books from this author!
---
Need another copy for a friend?
---
More From This Category