$18.90
In Stock
Need another copy for a friend? More available below!
Notify me when back in stock
Cover Type: Softcover
Book Condition: Good
Jacket Condition: None Issued
Publisher: Allen & Unwin
Publisher Place: Crows Nest, Sydney
Publisher Year: 2017
Edition: Reprint

Description: 405 pages. Book is in general good condition. There is some light reading wear present, but still a presentable copy. A Beaten Prostitute Left For Dead In L.A. Car Park And A Young Woman In A Nightclub Shooting

Publishers Description: A pulse-pounding thriller, introducing a driven, young detective trying to prove herself in the LAPD. Includes an extract of Two Kinds of Truth, the new Harry Bosch novel to be published in November 2017. Los Angeles can be a dangerous city - never more so than in the dead of night. Renee Ballard works the night shift at the LAPD in Hollywood, beginning many investigations but finishing none as each morning she turns her cases over to day shift detectives. A once up-and-coming detective, shes been given this beat as punishment after filing a sexual harassment complaint against a supervisor.But one night she catches two cases she doesnt want to part with: the brutal beating of a prostitute left for dead in a parking lot and the killing of a young woman in a nightclub shooting. Ballard is determined not to give up at dawn. Against orders and her own partners wishes, she works both cases by day while maintaining her shift by night.As the cases entwine, they pull her closer to her own demons and the reason she wont give up her job - no matter what the department throws at her. Review by Sarah McDuling Michael Connelly introduces a brand new character in his latest book, The Late Show, and she is my new favourite fictional person! Meet Renée Ballard a hardboiled LAPD detective working nights in Hollywood. She was assigned to "The Late Show (working from 11pm 7am every night) after filing a sexual harassment case against the head of the homicide division. Betrayed by a former partner, she has been effectively banished and put in a position where she can never pursue a case. Instead, all her cases must be turned over to the day shift detectives in the morning. However, on one particular night, Renee gets three separate cases and finds she cannot bring herself to turn them over. A case of credit card fraud, an assault against a transgender woman, and a fatal shooting spree. Renne cant let go of these cases and so starts working both day and night, investigating them during her own time. Renee is smart, tough, strong-willed, relentless and resilient. Shes something of a misfit, a rule-breaker in the name of justice, and a bit of a lone wolf. In fact, she is a lot like Bosch! They share quite a few characteristics. Despite this, however, Renee is more than just a "female Bosch. She is a complex and nuanced character in her own right. She has her own compelling backstory and must face obstacles that Bosch has never had to deal with. Michael Connelly is a master storyteller and The Late Show is exactly the kind of deftly plotted, expertly paced, utterly gripping novel that Ive come to expect from this bestselling author. He literally cannot write a bad book, and this one is especially good. Im totally hooked and am already looking forward to the next Ballard book! Perfect for Bosch fans and anyone looking for a thoroughly riveting read.

ISBN: 9781760630782
(201457)
---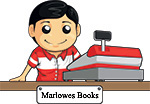 Explore other books from this author!
---
Need another copy for a friend?
---
More From This Category