Merry Christmas & Happy New Year!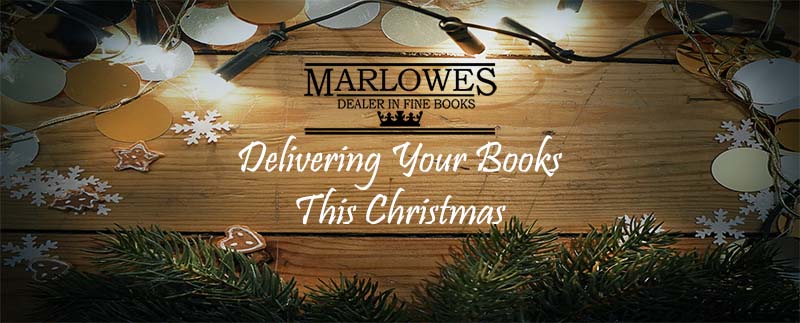 We have you covered this Christmas.
If you are searching for that rare, first edition, hard to find or out of print title to make a special gift this Christmas, Marlowes has over 40,000 books listed and available for immediate purchase, you are sure to find your books here with us this Christmas!
We recommend ordering before Monday 16th December to ensure your books arrive in time for Christmas.
The Marlowes team is taking their annual Christmas leave starting Monday, 17th December - 3rd January. Q - Why do we take our holidays at this time? A - Firstly, we also have family and loved ones to spend time with over this holiday period. Secondly, it actually works out good with timing due to postage cut off dates for Christmas during this time and the various public holidays.
During this time we will not be able to dispatch the majority of our books. We do though have most other sides of the business still running as per normal which includes - All customer support, Listing our new stock which comes in (keep an eye on our newest titles during this period, new books will be listed as per normal!), Order preparation (getting your parcels ready upon our return).
We are still accepting orders as per usual, please feel free to browse, search and order, your order will simply be held and dispatched on Friday 3rd January.
Merry Christmas from the team @ Marlowes. We look forward to fulfilling your reading needs througout 2019!
Marlowes Books - Delivering your books this Christmas